Sprayed polymer gypsum (MP Ultra)
MP ULTRA is a gypsum and polymer-based coating for spraying with gypsum spraying machine.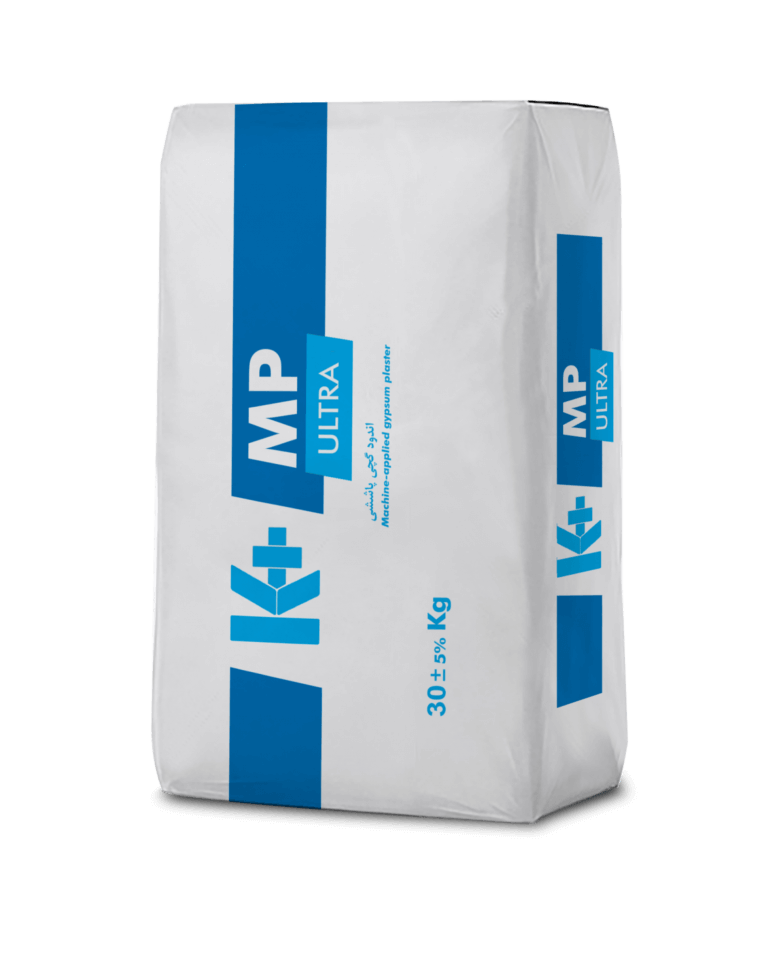 Properties and added value
■ For interiors
■ Mineral-based
■ Light and high yield
■ Establishes a comfortable and healthy room atmosphere
■ Regulates moisture and is diffusion permeable
■ Fire protection effective
■ Abrasion-resistant and nail-proof
■ Hand or machine application
Projection plaster MP ULTRA is light and particularly efficient premixed gypsum plaster based dry mortar with special light aggregates for smoothed interior surfaces.
Storage
Store the bags on wooden pallets in a dry environment. The product can be stored for 6 months. Seal damaged and opened bags airtight and use them up to 7 days.
Standards referred to
ISIRI 12015- 1 and EN 13279- 1 category B4/50/2, the product is subject to initial type testing and continuous factory production control.
Plaster for creation of smoothed, freely-structured or levelled surfaces for interior walls and ceilings. As a single-layer plaster for all kinds of masonry, concrete as well as stable plasterable substrates.
■ From the cellar right up to the roof, suitable for all rooms with usual levels of room humidity including domestic kitchens and bathrooms (e.g. WCs in schools and bathrooms in hotels, hospitals, residential-care and nursing homes)
■ As a substrate for tiles, finishing plasters, coatings or wallpapers
■ For the provision of surfaces in quality levels
▪ Q1 to Q3 levelled
▪ Q1 to Q4 smoothed
▪ Q4 smoothed
Fire protection enhancement
Without plaster base (up to 15 mm plaster thickness)
A 10 mm thick plaster layer is equivalent to 10 mm of normal concrete used for the concrete cover of the reinforcement. Pretreatment with rough cast is necessary.
With non-combustible plaster base
A non-combustible plaster base is required for plaster thickness´s
≥15 mm to 25 mm. Here 8 mm thick plaster with a plaster base is equivalent to 10 mm of normal concrete. The maximum plaster thickness on the plaster base is 25 mm. The plaster must penetrate the coarse meshed plaster base by ≥10 mm and with ribbed expanded metal by ≥5 mm.
Coatings
The plaster must be dry, free of loose bits and dust-free for all coatings and linings. Apply primer to suit the subsequent paints/coatings/linings, generally
a deep primer. Apply a wallpaper paste layer to the wall for wallpapers.
The stated technical data were evaluated acc. to the respective test standards. Deviations under site conditions are possible.
Material requirement and efficiency
The exact consumption can only be determined with a test application on the individual object.