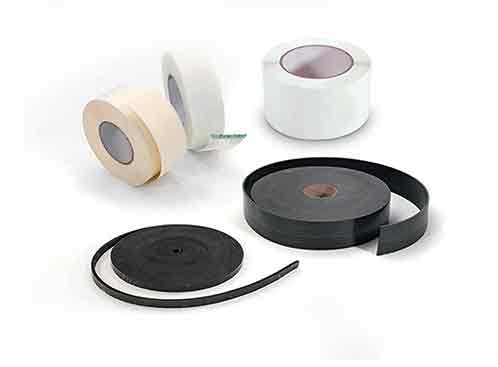 Joint tape is employed to reinforce and support the joint lines to prevent cracks and also to keep the compound from crumbeling. Neglecting the use of joint tape may lead to cracks in the panel joint lines and corners.
Separating Adhesive Tape (Trenn-fix)
When joining two dissimilar structures, irregular and conspicuous cracks can form at their common junction due to their characterestics. To prevent the emergence of such cracks, separating tape is applied in locations where drywall or masonry building elements intersect. As a result, a seamless and inconspicuous joint is created at the common junction of the two elements, enhancing the visual appeal of the finishing. This tape is crafted from glossy paper (with a width of 6.5 centimeters), featuring an adhesive layer (with a width of 1 centimeter) on its back.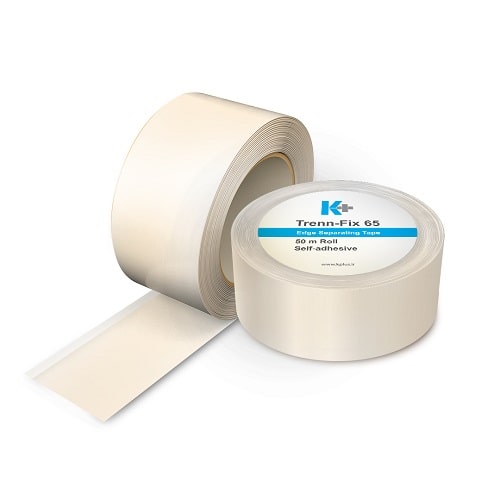 Adhesive-foam Insulation Tape
This tape is positioned between the wall surface and metal studs or furing channels with the aim of enhancing the sound insulation performance. It can be applied either as a single piece covering the entire runner track or as two rows of 15-millimeter-wide insulation tape beneath the runners and studs.
Kplus Corner Flex tape is multi-puspose self-adhesive tape, used to reinforce joints and for patch repairs of plasterboards.