The application of this finishing plaster covers possible surface irregularities and undulations of the entire wall/ceiling surface and creates a smooth and flush surface on the gypsum boards.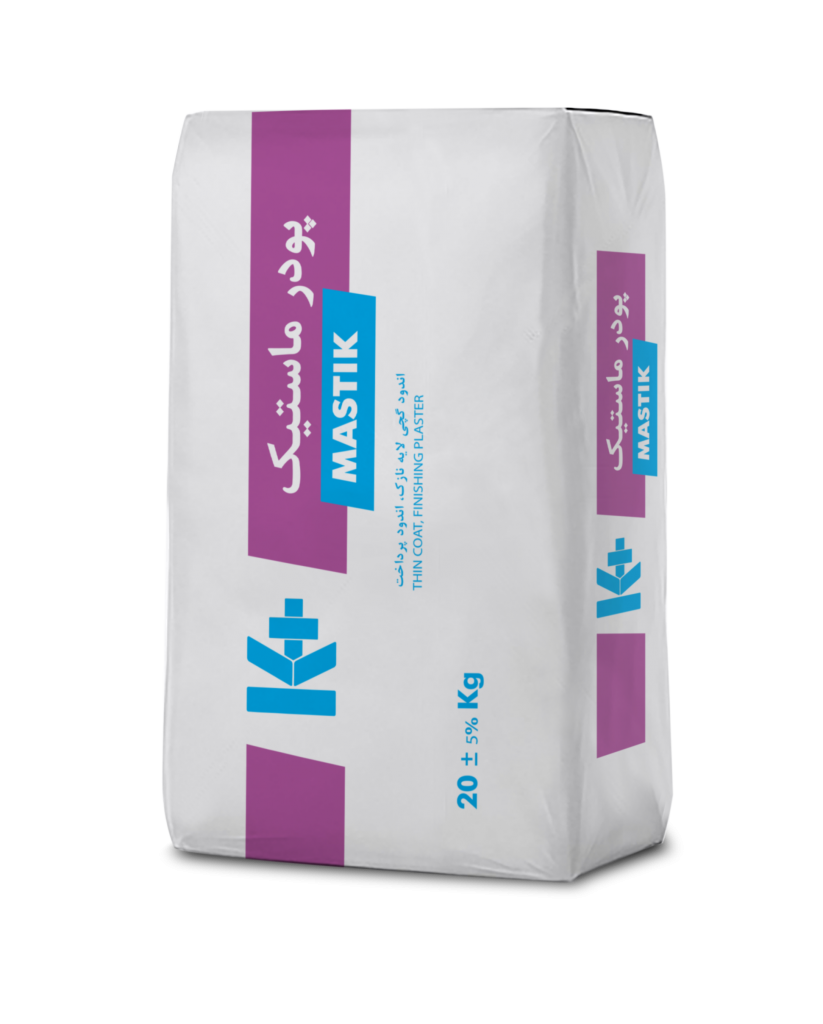 ■ Wash hands with plenty of water after handling.
■ Use protective gloves / protective clothing / eye protection / face protection.
■ In case of contact with eyes: Rinse your eyes cautiously with water for several minutes. If there is a lens remove it and continue to rinse.
■ If eye irritation persists: Get medical advice / attention.
Properties and added value
■ Smooth surfaces for fine finishing
■ Easy and fast application
■ High adherence quality
■ Extended application duration
■ A1 class material (non combustible)
Hand applied gypsum finishing plaster for interior applications.
Storage
The bags should be stored horizontally on a flat surface such as a wooden pallet and kept dry so that they do not come into contact with water. Partly opened and / or damaged bags should not be used. Product shelf time is 6 months.
Standard reffered to
ISIRI 12015- 1 and EN 13279- 1 category B4/50/2, the product is subject to initial type testing and continuous factory production control.
Field of application
Hand applied gypsum plaster as a final coat of surface finish for interior applications. It is used to obtain a smooth and even surface before the application of wall finishing such as paint and wall paper. If the thickness over than 1 mm is needed, it should be applied as several layers.
It is suggested to follow the technical details which given on Kplus system brochures for application.