Izogips (Lightweight hand-painted plaster)
Izogips is a gypsum and polymer-based coating for hand application.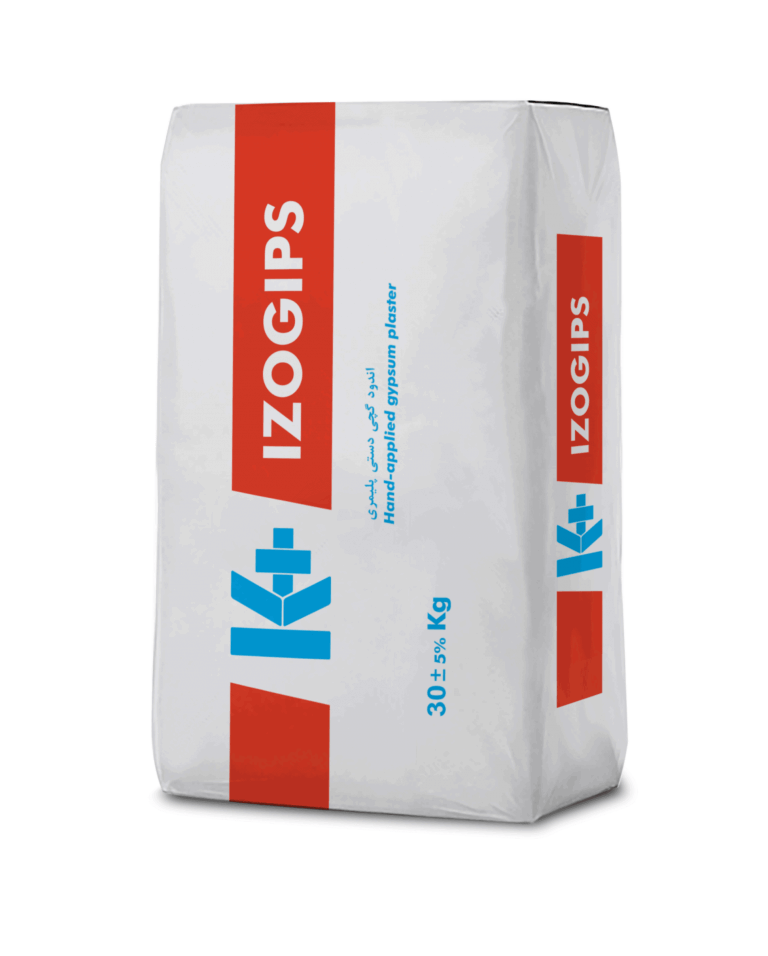 It is used at cement applied surfaces, brick, briquette, aerated concrete, exposed
concrete, pumice block etc. for interior applications.
Properties and added value
■ Air flow permeability
■ Easy and fast application
■ High adherence quality
■ Extended application duration
■ A1 class material (non combustible)
■ Extremely high adhesion to any substrates.
■ Minimum wastage due to the extended
setting time.
■ High mechanical strength and scratch
resistant.
■ Suitable for repairing gypsum surfaces.
■ High moisture resistance
Izogips is a perlite containing hand appllied gypsum plaster.
Storage
Store the bags on wooden pallets in a dry environment. Seal damaged and open bags airtight and use first. Can be stored for approx. 6 months.
Standard reffered to
ISIRI 12015- 1 and EN 13279- 1 category B4/20/2, the product is subject to initial type testing and continuous factory production control.
■ Wash hands with plenty of water after handling.
■ Use protective gloves / protective clothing / eye protection / face protecti-on.
■ In case of contact with eyes: Rinse your eyes cautiously with water for several minutes. If there is a lens remove it and continue to rinse.
■ If eye irritation persists: Get medical advice / attention.